Here are some things that you MUST do in order to secure a band 7 or above in your Task 2 writing.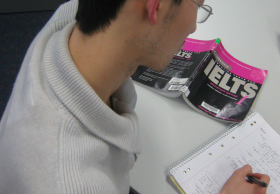 The problem that most students seem to face with task 2 and the one I get most questions about is the topic and ideas. Actually this is the least important thing about task 2!
Much more important about IELTS writing is the language and how you can handle the language at band 7 to express your ideas. I know that anybody who lives in the 21st century, reads a newspaper, watches the TV and engages with the world will have more than enough information to formulate the ideas required for task 2. After all you are only writing 25 sentences and 6 of these will be introducing the idea (using information in the questions) and concluding (mirroring your introduction).