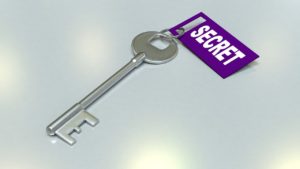 I don't know if these are really secrets or not. In fact most of them are really just common sense but I am often surprised how many students seem to make life more difficult for themselves in terms of IELTS than it needs to be. By taking this route it not only costs more (how many exams do you want to take before getting your score?) but it can also take more time to actually achieve your score.
I have been an IELTS teacher for over 20 years and in all that time I have mostly taught students who need band 7 and 8. In fact I specialise in teaching bands 7 and 8 and of the hundreds of students that I have taught and prepared for IELTS over the years I have seen most pass their exam and move on with their lives and I can see among these successful students the reasons why they were successful and also perhaps why others are not. So here are some of the most important things to consider when deciding to take the IELTS exam.
Don't book your test until you know that you can get the score you require
This may seem common sense but you would be surprised how many students book a test and then start to think about not only the exam but also their English language. Many students learn they have to take the IELTS and book an available test without checking up on the exam or considering their language level. It's really heart-breaking when I speak to students who need band 8 and they took a test and scored band 5. The difference between these two score is enormous and it will take a lot of study and practice to bridge that gap. So I f you are told you have to provide a particular score – check your level first and then decide how long it will take you to reach this goal. Start to study and as you feel you are getting closer then look at possible test dates. The exam is generally very accurate (there are occasional lapses) about your level and if you are getting around band 5 and need band 8 then taking the test now will be throwing your money away.
Have a Plan
Be organised and have a set plan for your IELTS preparation. Don't leave it until the last minute. A language is not something you can learn in a hurry the longer you spend on it the better it will become. Decide how much time you can spend on your IELTS each week and then organise this time to cover everything you'll need to do the 4 parts of the test, new vocabulary, grammar, spelling etc.
Try to balance out the things so you are doing each thing quite regularly this way they will all improve at around the same rate and you will be ready with every part on the day of your exam.
Understand the difference between learning and improving skills and test practice.
I have been preparing students for English language tests for a very long time, almost 40 year and most of the work we do in the classroom is related to improving skills and learning new things like vocabulary, new grammar point etc. Ordinarily I wouldn't begin to use practice tests with students until they are getting close to the exam date. It's really important to understand that test practice alone will not help you to improve; you have to deal with areas of learning that will improve your English skills. Test tests the application of these skills so the better your English the easier the IELTS exam will be an the higher your score will be. Don't ignore wrong answers check them carefully and find out why you got it wrong and then deal with the language problem that caused it – was it lack of vocabulary, or not understanding the grammar or perhaps you made a spelling mistake or simply couldn't hear or understand what was said – all these thing need you to go and practice these areas of language to improve them and then the next time you won't have these issues.
Keep Practising
Remember IELTS is a test of language and language is a skills-based subject which needs regular practice to improve. Don't leave your practice until just before your exam as it's very hard to improve your skills quickly it takes time and regular attention. If you take an exam and don't get your score and are planning to take another one in the future you also need to keep practising. This does not mean sitting with your IELTS books you can do other things in English, read books, listen to podcasts (find some that are connected to your area of work which will help you with both English and your job). Watch movies or learn some English songs. Everything you do in English will be helpful in some way.
Find friends locally or online who are on the same IELTS journey as you and meet them to speak, listen and do things together in English – it doesn't all have to be IELTS.
Believe in Yourself
This is one of the hardest things to do especially if you have taken the exam a few times and not achieved your score. It's not your fault you just need to take more steps until your arrive at the score you need. It's easy to think that learning a language is an easy thing to do – after all we have all learned our own language (and think how long that took! About 7 years (and that's before reading and writing!!). Actually it isn't, learning a language is one of the hardest things you can do it takes patience, practice and belief that you will achieve the level you need one day (and remember IELTS is only the beginning once you arrive on your course or in your new job there will be a lot more language to learn J). Understand that skill mastery needs time and practice. You haven't failed you just haven't reached the level you require yet – but you will I promise.
Giving up isn't the answer – if you allow time and get enough exposure to English you will improve and eventually you will reach your goal.
If time is pressing then you really should get help and support. Working with an expert will get you there faster and more easily.
Don't let IELTS become a headache
Learning a language should be fun. It's a chance to communicate with new people, learn about a new culture it's music, literature and customs. All of these are expressed in language and there is a lot of exciting things that you can do to improve your English and get ready for the exam. If it is becoming and chore then you may need to change your approach to your study.
I meet many students who are afraid of IELTS. Who feel panic whenever they do a reading test or listening test who avoid doing writing because they are not sure how to do it or who never get any chance to speak and worry about the speaking test. All this tells me that if you feel like this you are probably not ready to take your exam. When you are ready you should know exactly how to tackle each part and be confident about reaching your score.
If you have these feelings then don't book a test yet simply go on with your study and try to improve your techniques and scores. If you have a strict deadline and are feeling like this then the answer is to get some help so that these feelings will go away and the teacher can help you to overcome the problems you are having. However, in all honesty it doesn't matter about any deadline; if you are not ready you are unlikely to get your score.
Be realistic, the IELTS band is often 'set in stone' you have to get it so make sure you can before you accept a place to study or make sure you get enough time to really prepare well for the exam.
Get Some Help
Getting help will speed up the process of preparation and the more expert the help you get the easier and faster you should be able to reach your goal. Expert help, such as an IELTS teacher will also tell you honestly where you stand in relation to the score you are looking for.
If you take an IELTS exam and don't get the score you need then you will probably need to change the way you are preparing and address some of the points I have been making in IELTS Buzz over the past few weeks. There is no silver bullet – it's regular practice and knowledge about exam techniques that will help you to success. Above all if your English is at band 5 then taking test after test without really improving your English level is unlikely to get you to band 7.
Working with an expert IELTS teacher will help you save time and money you will reach your goal faster and you won't need to take so many tests. This is the very best course of action.
If that isn't an option for you (but do explore it – it is part of your investment in your future) then try to find other people who are also looking for the band you desire. This can be a great way of working and keeping on track. Other people can hold you to your practice plan and also help you to improve. You may be better at listening and they may have more skill in reading – in this way you can really help each other a lot.
Leave a Facebook Comment
comments