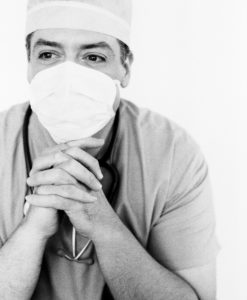 Luis called me in May 2016. He was living in the UK and not too far from me, a doctor but unable to practise as such in England. I meet many doctors in this same situation and it can be very frustrating for them. He had already taken the exam twice and not achieved the score required which is band 7.5 overall with a minimum of band 7 in each part. A 3rd test was already booked which was less than a week away! His main issues were reading and writing which were stuck at 6 and 6.5. Speaking and Listening were very good.
As he lived locally, we decided to spend 3 intensive days (from 10.00 to 5.00) together and he would also do extra reading and writing as homework. The reading began to improve quite quickly as there were some techniques, especially around key-words and also cutting down the amount of time spent on reading, which helped a lot. In writing Luis needed to write more complex sentences, use a wider range of vocabulary and less common words as well as eliminate some grammatical errors which were coming from his native language. The 'interference' from a native language can be quite a common problem in both speaking and writing and as I was able to identify the cause, he became aware of this and started to notice these mistakes.
Another problem with the writing was a tendency to think in his native tongue rather than in English and this can also be a big problem for many students. The key here is 'if you don't know it then don't use it' that means that if you have an idea in your own language and try to translate this idea without knowing exactly how it should be expressed in English, then it is very unlikely to come out correctly – think of a way of saying it that you do know or change the idea. Translation hardly ever works and you end up either with something that is not clear or something that is very strange – this is one of my golden rules in writing only write sentences that you know. If you don't know how to write this idea then find an idea that you do know how to write. Of course if you have enough time then you can begin to experiment with new things but with only 3 days to go this was not possible for Luis.
As we had very little time, the strategy was to keep the basic sentences quite simple and then join them with good linking words, enhance them with adjectives, adverbs and other modifiers and try to find more interesting verbs to replace simple words like 'have', 'can',  'is', etc. Then with the use of the passive and modal verbs (should, would may, might etc.) it is possible to build up a good task 2 which starts to get to band 7. For task one relevant vocabulary for the kind of data and absolutely clarity around what is presented; be it data, map, diagram or process, is the key. Keeping the basic structure simple helps to retain clarity and then sentences can be enhanced with other lexical devices. I had also warned Luis that making a big difference to writing in just 3 days was virtually impossible but that he might just be lucky and have everything come together. On the other hand he didn't have any choice as the exam was booked and he was prepared to see what he could manage.
We did make quite a lot of progress and he went off to take the exam on the next day.
Although his reading achieved band 7 the writing only got band 6.5, this was not a surprise to either of us as writing cannot be rushed – it really needs lots and lots of practice.
Luis had now returned home for a holiday so we agreed to continue the lessons online. He had a very tight deadline and booked another test – this time we had 10 days! I was still concerned that the writing might take longer but again, there was no choice the test was booked.
My method of working with students online is that I send the work to complete, the students then send me the answers and after checking we meet online to go through everything together looking at mistakes and why these mistakes were made. I also ask students to re-do things if they are far from the score they need – this was the method I used with Luis. He told me that even after only 2 weeks away from IELTS he found it hard to do that very first reading and writing again!
We met every day on Skype and in-between he worked hard at the test material and his writing. Eventually he had a template for both task 1 and task 2 which he used each time adapting this to the questions. Soon the writing was becoming easier to write, contained fewer and fewer errors, gave an excellent answer to the task and contained wonderful vocabulary and pushed all the Band 7 buttons – despite the short time available I felt that this time the band 7 was very possible.
The day of the test arrived and Luis took it. This was the last one he told me – if he didn't get it he would return to his home country and not try again – a lot was at stake. After the exam he emailed me the following:
Listening, Writing and Speaking fine. I feel happy with them. But the Reading was awful. The heading of the first text was Infants Literacy….. And no idea at all about the meaning of the word literacy…. So you can imagine. A disaster. The second text was about photographs of planets, astronomy…..: I hate that… Difficult because i spent a lot of time with the previous one trying to understand, and I left some questions without answering them due to the lack of time… The third text was ok. But overall with the reading, I will be happy if i reach band 5….! So everything will be useless by now….!
This was very disappointing to hear as the reading scores had been excellent in our practice. However, I have heard this many times from students in the past who had actually scored very high bands so I was not expecting him to get band 5!
The day of the results came and I didn't hear anything. I left it a few days and still nothing. I was concerned that his prediction about reading might be true. After a few days I emailed and asked how the results had gone. It turns out that there was an investigation so the results were delayed. This happens from time to time it is all a part of the moderation of the exam to keep the results fair and equitable. In the past when this had happened to my students they had all achieved very high scores so I now felt more hopeful (this is not always the case, however, as sometimes the test can be voided and the students have to re-take the exam which is very stressful).
The results took a whole month to arrive and they were excellent!! – Listening and Speaking 7.5, Writing 7 and Reading an amazing Band 8.
It was a 'nail-biting' time but worth all the drama in the end.
IELTS is possible for everyone – just keep going, maintain confidence and above all get some support from people who know the exam.
If you are in a similar position and want my help you can give me more information in this IELTS questionnaire and then we can speak on Skype and see what you need to do to achieve your score.
Leave a Facebook Comment
comments