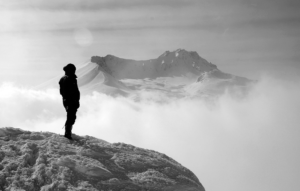 I know how hard getting the score that you need in the IELTS can be.  Sometimes it can feel like trudging through the freezing snow somewhere and going uphill both ways, there and back!  Studying for it is hard, you wade through all of those practice tests and read essay after practice essay.  You spend so many sleepless nights going over and over and practicing until you feel completely wrung out.  Finally, the day of the test comes and you feel pretty confident, but then when you get your scores they are not as high as they should be!  How disappointing!  How could this have happened?  All that practice for nothing!
I feel your pain!
I have heard many times over the years that the part of the IELTS that is the most challenging for people is the reading and writing section.  Some of my students have even expressed fear of these sections of the test!
I am here to tell you that your scores don't have to be low, and that the reading and writing portion of the test doesn't have to defeat you!  I am here to help you so that you feel prepared, and even confident, when you face the reading and writing section of the IELTS.
The reason why so many students struggle in these two sections is because they are very hard to excel at without help.  So many students take the practice tests and feel good going into the test and then the scores that they get do not reflect that.  That is so frustrating isn't it!  That is because the traditional methods for preparing for the reading and writing accelerator don't give you the preparation that you need.  Looking at practice essays don't prepare you well enough for the writing section.  Writing can be very hard to develop if you don't know where you are making mistakes.
That is where we come in.  I and my team of teachers can help prepare you, and prepare you well, for the reading and the writing portion of the IELTS with my course, the Reading and Writing Accelerator.  In this course, we will work with you personally in reading and writing, and you will specifically be getting the help that you need to succeed!  We have worked with hundreds of students over the years and we know how to help you get the band that you want and that you need to create the opportunities and the life that you want!  We will be working with you every week, walking you through each step in the reading and the writing portion in this course, so that you get the individualized help that you need.  We are dedicated to your success!  We will help you reach the top of the snowy peak that is the reading and writing part of the IELTS, and you will see just how beautiful the view is from up there!
Leave a Facebook Comment
comments