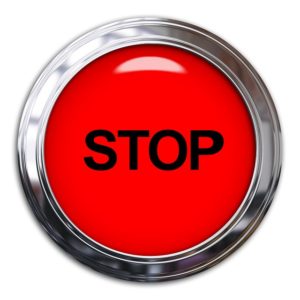 IELTS is your friend. This may sound strange but it is actually true.
There are people who want to go overseas to continue their education by taking a Master's Degree or PhD. Other people want to work in the US, UK Australia, Canada, New Zealand. Still others want to educate their children in one of these countries. They all have one thing in common; they need IELTS (or TOEFL, Pearson etc.). Getting a good IELTS score will open up that opportunity so IELTS IS your friend. It is a positive.
However, so often I speak to IELTS students who are very hostile towards the exam and feel that it is ruining their lives and stopping them from achieving their goals. IELTS itself cannot do this – it's an exam, it has no emotion – what is stopping them is actually themselves – for various reasons but when it all comes down to it, it is performance in the exam that is stopping the migration process for moving forwards not the exam itself.
I can tell you that I have worked with many students who were very hostile towards the exam when I first spoke to them but those who subsequently worked with me very quickly changed their minds and many of them finally enjoyed the experience of studying for and actually taking the IELTS exam. That may be hard to believe, but in fact the positive energy they put into the exam helped them to be successful and so of you are feeling hostile towards IELTS then it's time to step back and look at why this is.
Do you believe any of these things?
IELTS is just about making money
It is a commercial exam and yes, it does make money for Cambridge. But that is not the point. Nobody really needs to take the exam more than once if they are properly prepared. In fact, the chance of taking it more than once is a benefit for those people who need to because, for some reason, it all goes wrong on exam day. Did you know that in the past you were not allowed to re-sit the IELTS for 3 months! If you are taking the IELTS exam over and over, you have to ask yourselves why? My suggestion is that you are not properly ready to pass at the level you want and you would be better spending the time and money on getting the right teaching and support rather than using the exam as a form of preparation.
I'm sure my IELTS score is wrong
If you really believe this then you have the chance to get your exam re-marked. This is a cost and it takes time and honestly it's only really worth it if you have one part that doesn't reach the band that you want. But, there is that opportunity – this is fair. It doesn't often change the score but on occasion it can do. Again this is one of the benefits of IELTS – you have the chance to question your result if you really feel there could be a mistake. I would only suggest that you do this if you have real reason to believe there is a mistake – where is your evidence? Did your teacher tell you would definitely get that band? It can be cheaper and quicker to just re-sit the exam.
There is no feedback on the IELTS exam
IELTS is a public exam designed to test your English at a certain level and it is assumed that you have studied to reach this level. Compare it with other public exams such as school-leaving exams or final degrees – generally there is no feedback here either. It is the ultimate test of what you have achieved; this is why it is really important to make sure you are well-prepared.
The teachers in my area are not very good at IELTS
Teaching and learning is a two-way street. It may be true, especially if you need very high bands like 7 or 8 that some IELTS teachers are less familiar with what is required to get these scores in every part but any teacher worth their salt will be able to advise you specifically on what you have to do to achieve them, even if that advice is to consult someone else. Try asking them J
I didn't know anything about the topics
IELTS topics are repeated over and over in writing, reading, listening and speaking – each time they will be a little different – but the same broad areas come again and again, education, health, environment etc. so, it's up to you to make sure you have the right vocabulary and structures for these. You need to be well-prepared for anything and most of all you need lots and lots of practice so that you can deal with 'difficult' questions in the speaking and writing. Being well-prepared in everything is the key to not having a problem in the exam.
In my country we don't learn about these topics
The internet has completely blown away the validity of that argument. There are thousands of IELTS sites online and all of them give you advice on topic areas, vocabulary, grammar etc. Most of the advice is good (although some can be misleading) and you can find a plethora of information on all the typical IELTS topics. The part that is often overlooked by students is that reading these sites is not the whole story – 80% of getting a high score is simply regular, good practice.
There are many more examples I could give about common complaints from IELTS students but what is typical to all of them is the amount of negative energy that is behind these complaints. Imagine if that energy could be turned into more positive thinking and then that used to really understand and study what needs to be done to turn the IELTS scores around.
Now, that would really be worth shouting about!
Leave a Facebook Comment
comments