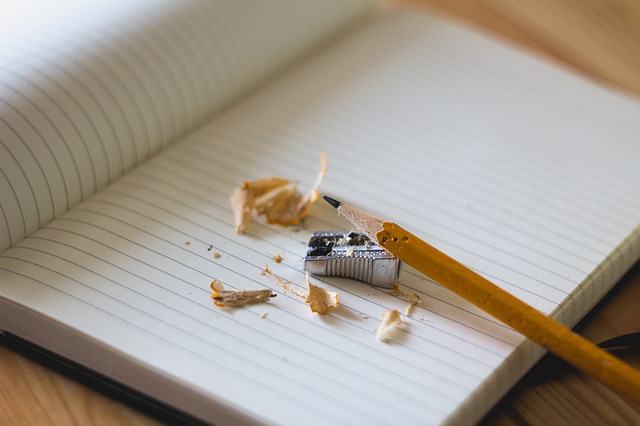 So here is my IELTS 10-step Writing Strategy.
The Ultimate Strategy for Moving your IELTS Writing from Band 6.5 to Band 7
One – make sure that you practise writing regularly. This doesn't mean that you have to write lots of complete tasks every day. You could just begin by working on your introductions – use the question to do this. If you leave your writing practice to just before your exam your chances of producing a task that will hit band 7 or 8 are much reduced. Writing takes time to develop. Brainstorm the topics for task 2 and the letter or analyse the data for task 1 and write down some ideas that are connected. Look at the ideas and see which ones you can develop or write about well.
Two – create a really good plan for all your writing. Your plan is not a brainstorm, it is an outline of your writing (or the organisation of the data in task 1 academic and the points you will make to achieve the result you want in GT task 1). How many sentences, what will they contain, what linking words will you use? How will you support your arguments and which examples will you give? By spending some time creating this skeleton for your essay you will make sure that you answer all the points in the question and also that you have the right length for the exam.
Three – make sure you have a good range of linking words, vocabulary for the topic and sentence structures to use to express all your ideas. This work is also part of writing and you need to develop these 'banks' of vocabulary so that you have a good range to choose from. Look at the models – especially those from teachers rather than other students (if you choose those from students you may not realise the errors and start to copy them in your own writing). The only issue with native speaker models is that they are often quite long – don't copy the model.  Use it for words, phrases, and linking devices that you like and want to use.
Four – now you are ready to start your task! Without steps 1 to 3 above you will not have the relevant information or outline to create a good band 7/8 task.  Work on the parts of the task separately – try out some introductions, then try out some body paragraphs and the some conclusions. Don't time yourself yet (this is why it's important to begin this process long before your exam date). Get someone to check for you and then correct the errors (make a note of errors you make over and over as you will need to be very focused in future writing and of course in the exam to avoid these). When you can create the individual paragraphs well you will be able to put the whole task together very quickly which means in the actual exam you will be able to work much faster.
Take your time to create a perfect band 7 or 8 piece of writing, once you understand what this is then you will be able to do it faster and more easily and the 60 minutes will become irrelevant.
Five – go over your work and correct any mistakes you find. This is important as there will definitely be things that you will find and it is a chance to correct them before the examiner sees your work. A good way to find errors is to read your writing out loud – whenever there is a mistake or something that is not clear you will stop or stumble and this will show you where to look carefully to see what is wrong. Do this even if you are giving it to a teacher.
Six – get someone to check it. If you have a teacher that's great, if not then maybe there is someone who has good English who can have a look for you. Ask them to point out any grammar, punctuation or spelling errors. Ask them also to tell you about anything that 'sounds funny or strange' maybe you are not expressing your ideas well. Finally, ask them to check and see if it fits the question and if they are persuaded by your arguments and points.
Seven – if there are a lot of errors or things which are unclear then write it again – exactly the same question. Repeating and re-drafting writing is the way writers usually create and it is a VERY useful thing to do. You could take a look at a model for the question first and then use the ideas in this to adapt yours. Try and get your friend/teacher to re-check and let you know if you are doing a better job with this second version.
Eight – repeat the whole process again and again until you can write a great task for both tasks. You will find that once you have done this several times you will have your own 'template', you will be using the same linking words and sentence structures over and over. You will not be re-inventing the wheel each time you write because you will now know what works and what doesn't work for you and you should be using language that you can use every time without errors. You should also notice now that the timing is good and you will be able to complete both tasks including planning and checking within 60 minutes.
Nine – don't leave anything to chance, if you haven't had this looked at by an IELTS teacher now is the time – make sure that everything is ok. There are lots of services online who will do a thorough check for a small amount of money. Make sure they give you feedback on not just mistakes but how to avoid/correct these. If there are a few things to work on then just go back a couple of steps and keep practising until these are corrected. Get another check. This is why it is important NOT to send lots of tasks at once – you need to learn and practise from the errors to get maximum benefit and the chance to improve – one task at a time will help you to do this far better. 10 tasks will all have the same mistakes so 9 are wasted.
Ten – by now you will be producing almost error-free work within the time limit, which according to the teachers, is hitting your band. You should also feel less stressed about writing and be ready to deliver in the IELTS. Now it's time to book your test!!
Leave a Facebook Comment
comments